Download our Mobile Chat App from your App Store!
Access PBC CHAT by downloading your PBC CHAT APP from the Google/Android or Apple App Store
Select the specific Banker you want to chat with
Pick up chats where you left off with your personal Banker
Chat safely and securely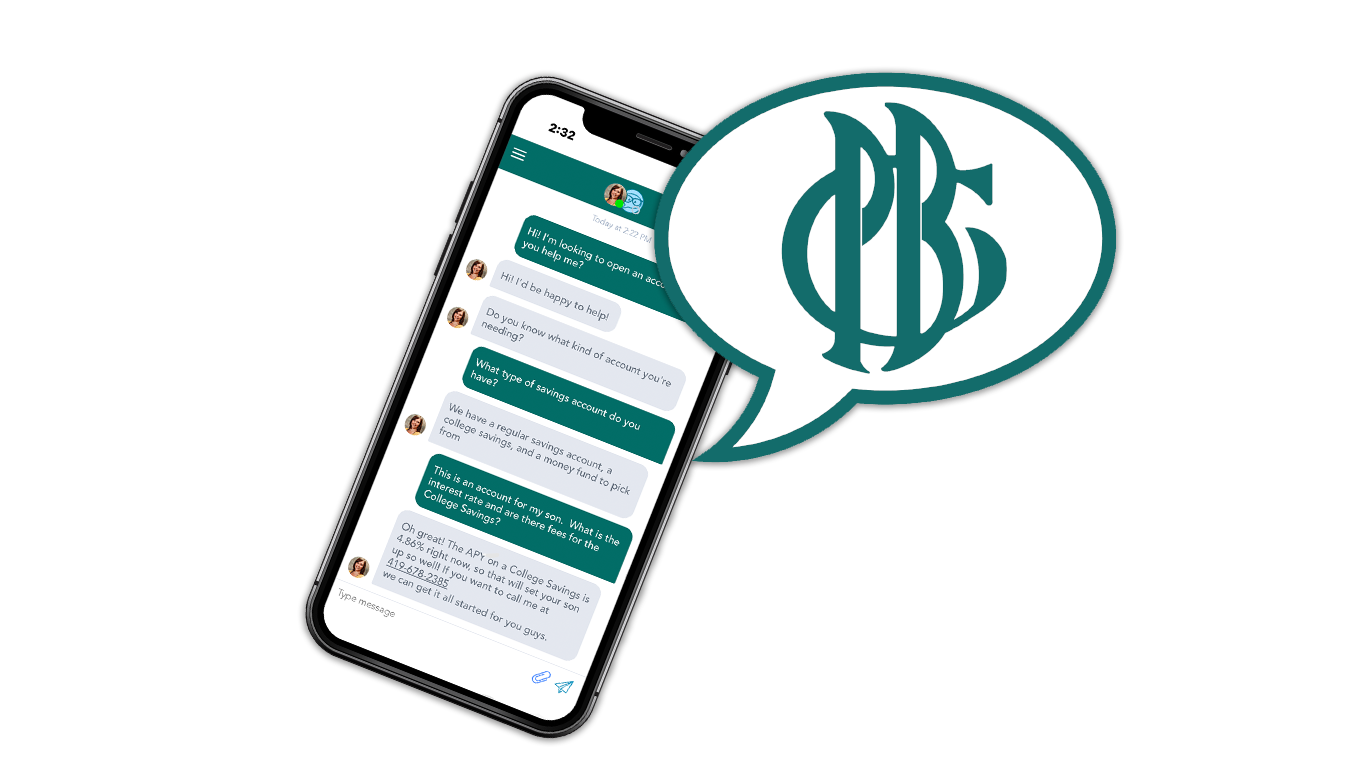 Download your PBC Chat App from the above appropriate App Stores and talk with your own personal PBC Banker.  Your PBC Banker is here to answer your questions about an account or any of the PBC loans offered.  
PBC CHAT Bankers work regular business hours.  If you have a question during the evening or on the weekend, we will get back to you as soon as we return to the Bank.